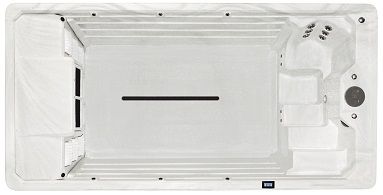 TSX15
180" x 92" x 56" This space conscious model measuring an ample 15 feet in length offers all the benefits of water workouts and relaxation as larger models. Side entry step design guarantees a full 114" of open fitness space.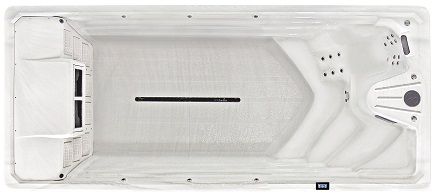 TSX17
204" x 92" x 56" At 17 feet long the TSX17 model is our most popular, for fitness and relaxation this model has it all. Good looks and unbeatable performance with 124" barrier-free area for any type of water fitness routine.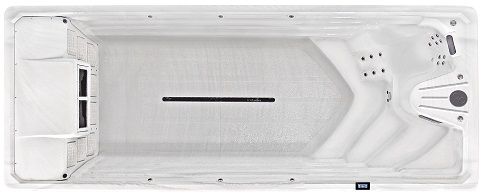 TSX19
227" x 92" x 56" Endless possibilities of fitness and fun in the 19 foot TSX19. Train, exercise, or just plain stretch out and enjoy all of the benefits of a swim spa in 148" of fitness space.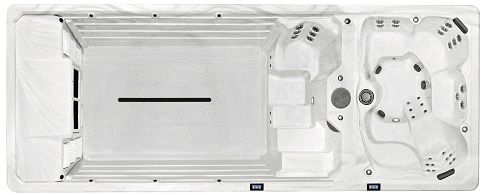 TSX219
227" x 92" x 56" This model features a swim spa and a hot tub in one! The TSX219 dual zone offers a deep, comfortable 5 seat hot tub and a full feature 14' swim spa. Operate both zones or operate both separately depending on your lifestyle.